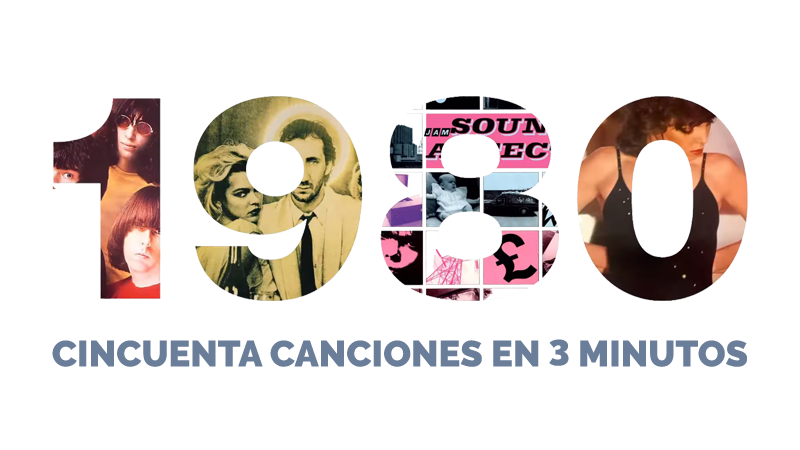 Aaron Brink y Steve Reidell son un dúo de productores que se hacen llamar The Hood Internet y se han especializado en hacer Mashups.
Mashup, también conocido como "Pop Bastardo", es un género de música popular basado en un método de producción particular que consiste en la combinación de dos o más canciones en una especie de collage. Es frecuente sobre todo en la escena musical del hip hop y algunos estilos de la música electrónica.
Retomando… Estos dos productores han logrado, de una manera maravillosa, mezclar 50 samples diferentes de las 50 canciones más importantes de 1980 y condensarlas en un brillante mashup de 3 minutos. Esta mezcla logra capturar la esencia de cada canción mientras se conectan de manera perfecta.
Estos son los artistas que hacen parte de esta producción:
A Taste Of Honey, AC/DC, The B-52s, Billy Idol, Billy Joel, Billy Squier, Blondie, Bob Marley & The Wailers, Bruce Springsteen, The Clash, The Cure, Dead Kennedys, Devo, Diana Ross, Dolly Parton, Elvis Costello, The English Beat, Frankie Smith, Generation X, George Benson, Hall & Oates, J. Geils Band, The Jam, John Lennon, Journey, Joy Division, Kool & The Gang, Kurtis Blow, Lakeside, Martha & The Muffins, Orchestral Manoeuvres In the Dark, Ozzy Osbourne, Pat Benatar, Pete Townshend, The Police, Queen, The Ramones, The Romantics, Rush, The S.O.S. Band, Steely Dan, Stephanie Mills, Talking Heads, U2, Ultravox, The Vapors, Yarbrough & Peoples, Zapp.