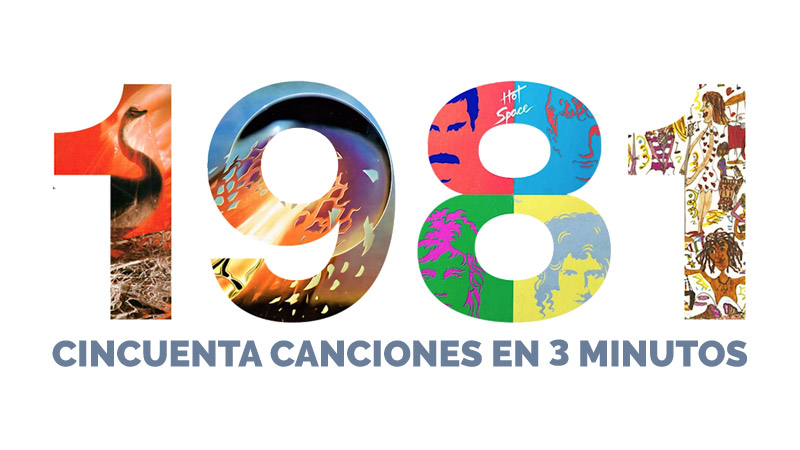 Aaron Brink y Steve Reidell son un dúo de productores que se hacen llamar The Hood Internet y se han especializado en hacer Mashups.
Mashup, también conocido como "Pop Bastardo", es un género de música popular basado en un método de producción particular que consiste en la combinación de dos o más canciones en una especie de collage. Es frecuente sobre todo en la escena musical del hip hop y algunos estilos de la música electrónica.
Retomando… Estos dos productores han logrado, de una manera maravillosa, mezclar 50 samples diferentes de las 50 canciones más importantes de 1981 y condensarlas en un brillante mashup de 3 minutos. Esta mezcla logra capturar la esencia de cada canción mientras se conectan de manera perfecta.
Estos son los artistas que hacen parte de esta producción:
38 Special, AC/DC, Afrika Bambaataa, Billy Idol, Billy Squier, Blue Oyster Cult, Depeche Mode, Duran Duran, Foreigner, Funky Four Plus One, Go-Gos, Hall & Oates, Human League, Joan Jett & The Blackhearts, Journey, Juice Newton, Kim Wilde, Kool & The Gang, Laurie Anderson, Loverboy, Men At Work, Neil Diamond, New Order, Olivia Newton-John, Phil Collins, The Pointer Sisters, The Police, The Psychedelic Furs, Queen & David Bowie, Rick James, Rick Springfield, Rod Stewart, Rush, Soft Cell, Squeeze, Stevie Nicks, Taana Gardner, Teena Marie, Tom Petty & The Heartbreakers, Tom Tom Club, Toni Basil, Treacherous Three, Trio, Vangelis, Yoko Ono.